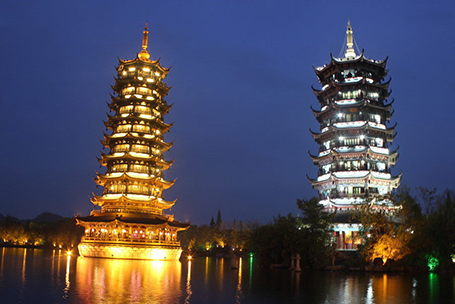 航都(厦门)国际货运代理有限公司福州分公司简介
Air-City (Xiamen) Freight International Company Limited / FuZhou Branch
Introduction:
          航都集团于1998年在福州设立办事处,2000年成立分公司,2007年更名为航都(厦门)国际货运代理有限公司福州分公司. 福州公司的发展已有十余年,公司以经验丰富的专业人才为核心,以强大的航都集团为后盾,依托马尾港、福清江阴港 宁德港港口,长乐国际机场,承接以福建闽东北为主,辐射江西等周边地区,多年来我们本着"安全、快捷、优质"的经营理念为每一个客户提供全方位多元化的货运的货运服务。
                 福州公司多年来与诸多国内外知名企业客户建立了良好的战略合作伙伴关系,包括:戴姆勒奔驰(DAIMLER ),爱默生电器( Emerson), 宝洁(P& G),日立(HITACH)西门子(SIEMENS) 华映光电 (CPTF )福耀玻璃.(FUYAO) 南孚电池 (NANFU)星网锐捷(STAR-NET)等,为其提供进口出口相关配套物流解决方案。以专业价优的服务体系,博得客户的好评。
                  我们的优势:
           1海运服务: 
                 我司跟多家船东有着良好的合作关系,特别在北美 亚太 澳洲 及欧洲地中海航线,相对同业有着舱位保障及价格优势显著。另外在 OOG (OUT OF GAUGE)业务上有这丰富操作经验,针对重大件货物运输上为工厂、贸易公司等出口企业提供完善的(OT开顶柜)(FR框架柜)(BB分体作业)解决方案,真正降低企业在物流运输环节的成本,规避物流运输风险。
           2.空运服务: 
                 我司是经中国航空运输协会批准的一级国际货运代理。拥有丰富的国际空运实操经验,航线覆盖美国,欧洲,澳洲,日韩,东南亚。更是华航,长荣,港龙,国航,东航,厦航等多家航空公司的优秀货运代理。2002年至2015年连续多次获得港龙,华航,长荣等多家航空公司的货运销售奖牌,在福州长乐国际机场国际货运吞吐量长期位列前五位。我司始终秉承客户至上的理念,为客户提供快捷,价优的空运服务,赢得众多客户的好评!。
         3.仓储及保税物流服务:
我们是福州州最早一批提供保税物流园区服务的货运企业,仓库及保税方面我们有很好的合作伙伴。可为客户提供福州自贸区、保税区、物流园区、出口加工区各海关监管去保税物流方案设计与实施, 
         4.货物通关及综合性物流服务 
依托遍布全球的代理网络可为我们提供全方位优质的服务,使我们的服务无所不在。同时我们还可提供进出口货物的通关、商品检验及一切港前咨询、报关文件的审核,拖车,送货到门,等服务,根据客户的不同需求以我们的经验为客户提供多种不同方式的运输方案,供客户选择;分析各自的利弊,提出专业的意见和建议,为客户排忧解难。在配套物流商方面经过的我们深思熟虑,策略性挑选的业务伙伴,加上我司优良的物流管理经验,为客户货物提供可靠的运输保障。
             超越客户需求,是我们永恒的追求,我们跟客户共同发展,作为客户值得信赖的合作伙伴,成为高品质的国际货代物流企业。
Air-City Group Fuzhou office was founded in 1998, to better serve our customers we have evolved as a branch office in 2000 and further trade under the present name as 'Air-City (Xiamen) Freight International Company Limited / Fuzhou Branch' from 2007 onwards.  A team of experienced calibers, with the sound support by the group, Air-City / Fuzhou connects the world through the infra-structure of Port of Mawei/Fuqing Jiangyin/Ningde and FOC International Airport.  We insist to provide fast, on-time, reliable and comprehensive logistics solution to our customers with professional standard, centered at Fuzhou to focus on the hinterland with radius of 1000km.
Our strength
1. Sea-freight
Air-City / Fuzhou is well supporting by international ocean carriers, both the competitive rate and secured space, particular strong but not limited to the North America, Pacific Rim, Australia and Mediterranean routes.  On the base of all kinds of general and special container, we are the expert of project cargo such as OOG, over-sized / over-weighted cargo.  We only aim to offer reliable, safe and cost effective solution to fulfill different requirements.
2. Air-freight
Air-City / Fuzhou is holding the license of Class A International Freight Forwarder, we cover the American, European, Australian, North & South East Asia routes under the sound supports and accredited from CI, BR, KA, CA, MU and MF, we are a big-five cargo agent in the FOC International Airport.
3. Warehousing and bonded logistics:
Air-City / Fuzhou was the first group of enterprise to offer comprehensive logistics services in Fuzhou bonded areas, free trade zone, logistics park, export processing zone; we carefully design the state-of-the-art logistics proposal with the implementation plan to fulfill the customers real needs.
4. Customs clearance and logistics:
Air-City / Fuzhou listens, understands the needs and offer the best suited solutions according to different situations to the customers, from pre-shipment consultation, feasibility study, designing, analyzing, sorting and risk forecast until a implementation plan for the customers best interest.
Air-City / Fuzhou are at your disposal, we aim to achieve beyond your expectation.
AIR-CITY(XIAMEN)FREIGHT INT'L CO.,LTD FUZHOU BRANCH
A-15B,HUAKAIFUGUI BUILDING,NO.36 DONGDA ROAD,FUZHOU ,CHINA
PC: 350001
TEL: (0591)-87603458
FAX: (0591)-87609647
空运询价及操作部
冯凡 先生
电话:0591-87520813
E-MAIL: This email address is being protected from spambots. You need JavaScript enabled to view it.
林艳贞 女士
电话:0591-87502160
E-MAIL: This email address is being protected from spambots. You need JavaScript enabled to view it.
Air Freight & Operation Department
 Mr. Daniel Fen
TEL: 0591-87520813
E-MAIL: This email address is being protected from spambots. You need JavaScript enabled to view it.
Ms. Candy Lin
TEL: 0591-87502160
E-MAIL: This email address is being protected from spambots. You need JavaScript enabled to view it.
海运询价及操作部
蔡晓红
电话:0591-87604086
E-MAIL: This email address is being protected from spambots. You need JavaScript enabled to view it.
王敏 小姐
电话:0591-87547433
E-MAIL: This email address is being protected from spambots. You need JavaScript enabled to view it.
Ocean Freight & Operation Department
Miss Alice Cai
TEL: 0591-87604086
E-MAIL: This email address is being protected from spambots. You need JavaScript enabled to view it.
Miss Amy Wang
TEL: 0591-87547433
E-MAIL: This email address is being protected from spambots. You need JavaScript enabled to view it.