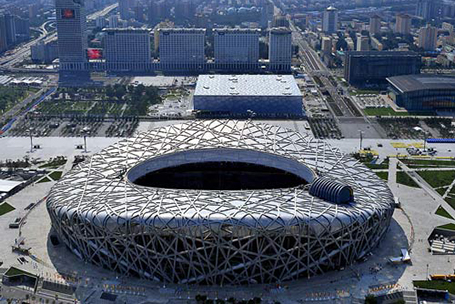 航都(厦门)国际货运代理有限公司北京分公司简介
Air-City (Xiamen) Freight International Company Limited / Beijing Branch
Introduction:
航都集团于1994年在北京设立办事处,1999年成立分公司,2007年更名为航都(厦门)国际货运代理有限公司北京分公司。
Air-City Group Beijing Liaison Office was founded in 1994 at the capital city of China, to better serve our customers we have evolved as a branch office in 1999 and further trade under the present name as 'Air-City (Xiamen) Freight International Company Limited / Beijing Branch' from 2007 onwards.
航都北京公司的大部分客户都是中国石油,中国石化,中国五矿,中信特钢等大型国有企业,多次承接超标、超重以及危险品货物的运输。在投标文件中我们对此类货物的可行性研究、风险把控、包装、运输及清关方案的制订更是每次都被采纳。
As a cargo handling specialist, Air-City / Beijing has been invited to offer logistic solution and granted the contract by various enterprises for special cargo projects, including different types of over-sized, over-weighted cargoes and dangerous goods.  Among our broad customer base, just name a few of our state-owned customers…Sinopec Group, CNPC, China Minmetals Corporation, and CITIC Pacific Special Steel Holdings.  During the qualification process, we are always well appreciated for the professional feasibility study, special designed packaging, well suited transportation mode, efficient customs formality processing, risk management sense as well as contingency plan to deal with critical situation.
航都北京公司是中国石油和中信特钢的指定物流服务商,在散杂货、包机、租船等特殊运输方式上,我们都有独到的经验和优势。北京公司同时也是公安部下属外贸窗口的物流服务商,在援外物资的操作上我们有其他公司难以企及的优势。
Air-City / Beijing is further nominated as the on-list qualified vendor of Sinopec Group and China Minmetals Corporation for chartered flight/vessel and cargo in bulk; with years of on field experience, we have offered unique insight to deal with different scenarios. This is the reason for the Ministry of Public Security to appoint Air-City / Beijing as the nominated vendor to manage the relief material logistics; it allows us a brilliant record in the area of social responsibility management.
保税库方面我们有很好的合作伙伴,可以协助客户更加灵活的调配所需货物。
Air-City / Beijing offers bonded warehouse option that allow our customers to flexibly plan the taxation arrangement and cash flow management, as well as to respond the changing market needs agilely and precisely.
多年来我们本着"更高、更好、更快"的服务宗旨为每一个客户提供全方位的货运服务,在业界享有良好的声誉。
Air-City / Beijing treasure the good reputation that have earned in the industry; we shall keep on our footstep ahead under the principle of 'higher standard, better service and faster pace'. 
联系我们
Please feel free to contact us at:
航都(厦门)国际货运代理有限公司北京分公司
中国北京市朝阳区太阳星城金星园一号楼3124室
邮编:100028
电话:(010)5165-5777(8 LINES)
传真:(010)84412179
AIR-CITY(XIAMEN)FREIGHT INT'L CO.,LTD BEIJING BRANCH
ROOM 3124, NO.1, SUN STAR CITY, JINXINGYUAN, CHAOYANG DISTRICT, BEIJING, P.R OF CHINA  
PC: 100028
TEL: (010)5165-5777(8 LINES)
FAX: (010)84412179 
空运询价及操作部
冯尔娜 女士
电话:010-8441.3421
E-MAIL: This email address is being protected from spambots. You need JavaScript enabled to view it.
Air Freight & Operation Department
Ms. Selina Feng
TEL: 010-8441.3421
E-MAIL: This email address is being protected from spambots. You need JavaScript enabled to view it.
海运询价及操作部
韩雯 小姐
电话:010-8441.3431
E-MAIL: This email address is being protected from spambots. You need JavaScript enabled to view it.
Ocean Freight & Operation Department
Miss Helen Han
TEL: 010-8441.3431
E-MAIL: This email address is being protected from spambots. You need JavaScript enabled to view it.