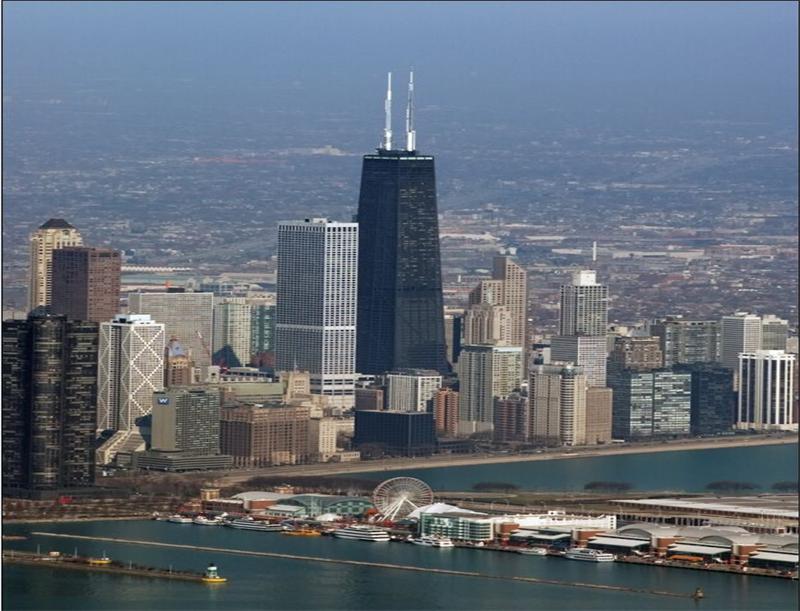 Air-City Inc Chicago opened in February 2016, located in Mount Prospect Illinois, northwest of O'Hare International Airport. Being in the Midwest and neighbor of an airport with one of the highest traffic in the World and high capacity of freighter.   As for as ocean shipment we are able to be fed and received from both side of the coast thru six different rail ramp in Chicago to distribute cargo thru out of the USA from the Mid-West.  Our Chicago office is ready to provide the most competitive and high quality service that you deserve. 
AIR-CITY INC./CHICAGO BRANCH
Address :  601 Dempster Street, Mount Prospect, IL 60056, U.S.A.
Tel No. :   1-872-228-2800
Email :    This email address is being protected from spambots. You need JavaScript enabled to view it.
Officers-in-charge
 Mr. Chris ZHENG/Executive Vice President
DDI:         Ext.235
Email:      This email address is being protected from spambots. You need JavaScript enabled to view it.    
Cell:        1-646-996-1691
Ms. Irene CHEUNG /Vice President
DDI:         Ext.210
Email:      This email address is being protected from spambots. You need JavaScript enabled to view it.
 Cell:        1-917-664-9282
 Mr. Kevin YAM /Branch  Manager
DDI:        1-872-228-2800/Ext.253
Email:      This email address is being protected from spambots. You need JavaScript enabled to view it.       
Cell:        1-347-551-8161
Ms. Carmen HE/Operation Supervisor
DDI:        1-516-331-5983/Ext.213
Email:      This email address is being protected from spambots. You need JavaScript enabled to view it.
Cell:        1-708-491-2570
Mr. Bradley FROST/Operation Clerk
DDI:        1-516-268-0235/Ext.1001
Email:      bforst@aircity.com
Cell:         1-321-316-2037